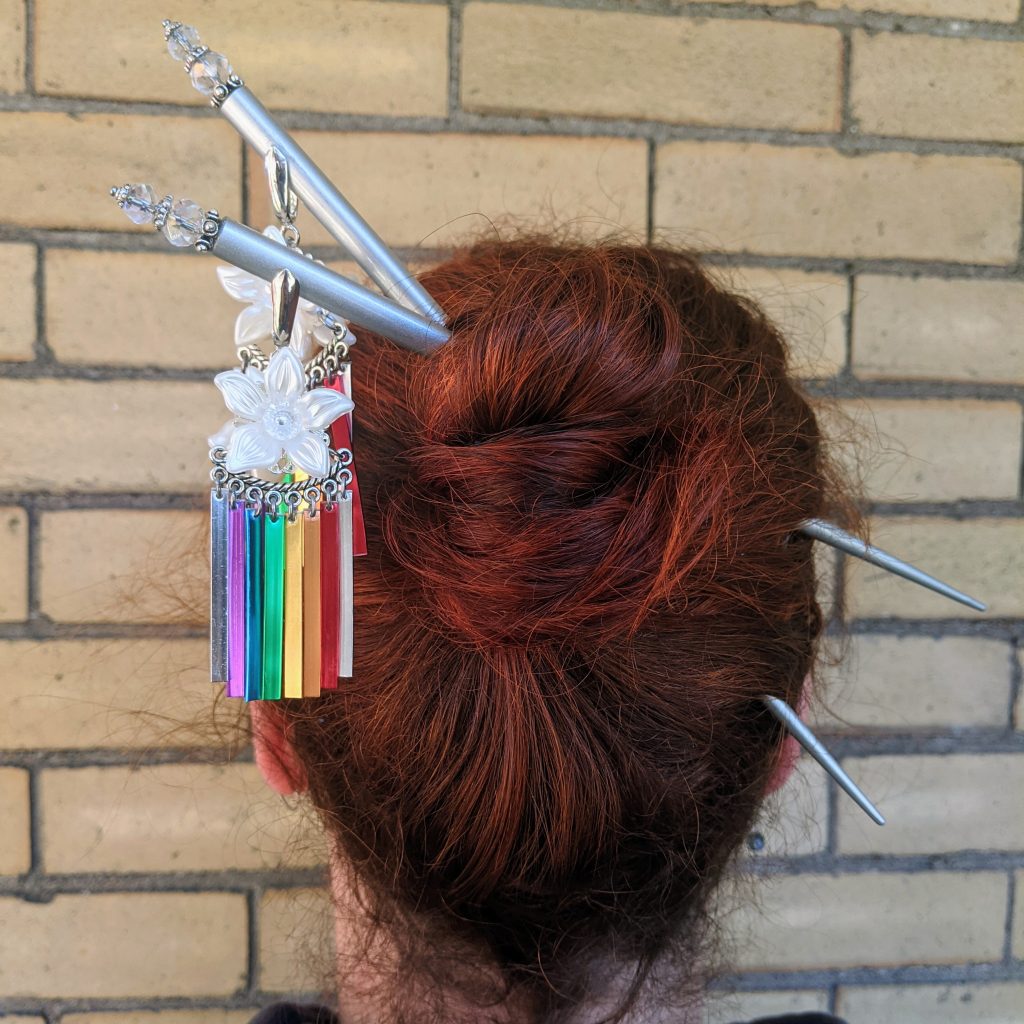 A pair of wooden hair sticks, stacked with sparkling faceted glass beads and silvery alloy accents, then finished with a double-sided dangle with flowers and bira-bira. Each stick is approximately 9.5″ (24.5cm) from end to end, with about 8″ of the stick being usable to hold your hair, and the dangles are 3.5″/about 9cm from top to bottom.

These wooden hair sticks are very light, weighing approximately 18 grams (a touch more than the weight of three nickels) each. A pair is about 35grams.
If you need a color combo that's not pictured, I can probably get them together–just ask! These are just what I have on hand to start.
Also, here's a gif of how to do it, with my dangly leaf hair sticks: