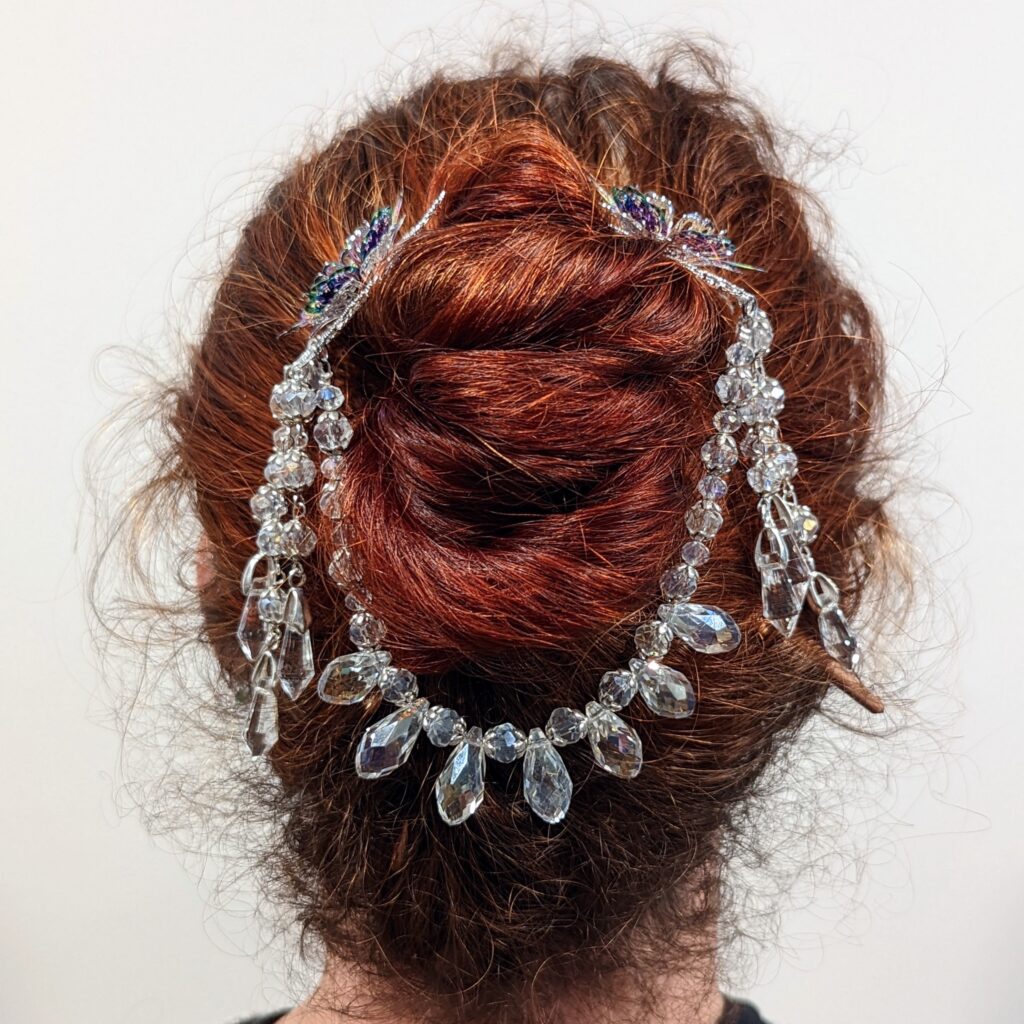 One set of chained hair sticks with sparkly faceted glass beads and drops, rhinestones, and rainbow and silvery accents. Great for wedding hair, or just for whenever you're feeling fancy! I'll wear mine to events, and I'll wear 'em to Aldi while wearing sweats.
The sticks themselves are about 5.5″ long.  The chained part itself is about 8.5″ long, and hangs down under your bun. Each set weighs about 2.4-3.2oz, or 70-90g, depending on the kind of chandelier bits.
But how do you wear them? This is how I usually do it–but I've also seen people string them between mini buns or finagle them into headdresses. I recommend setting the flower bits against your hair, so they don't look like antenna. The weight of the beaded chain will help hold them in place.