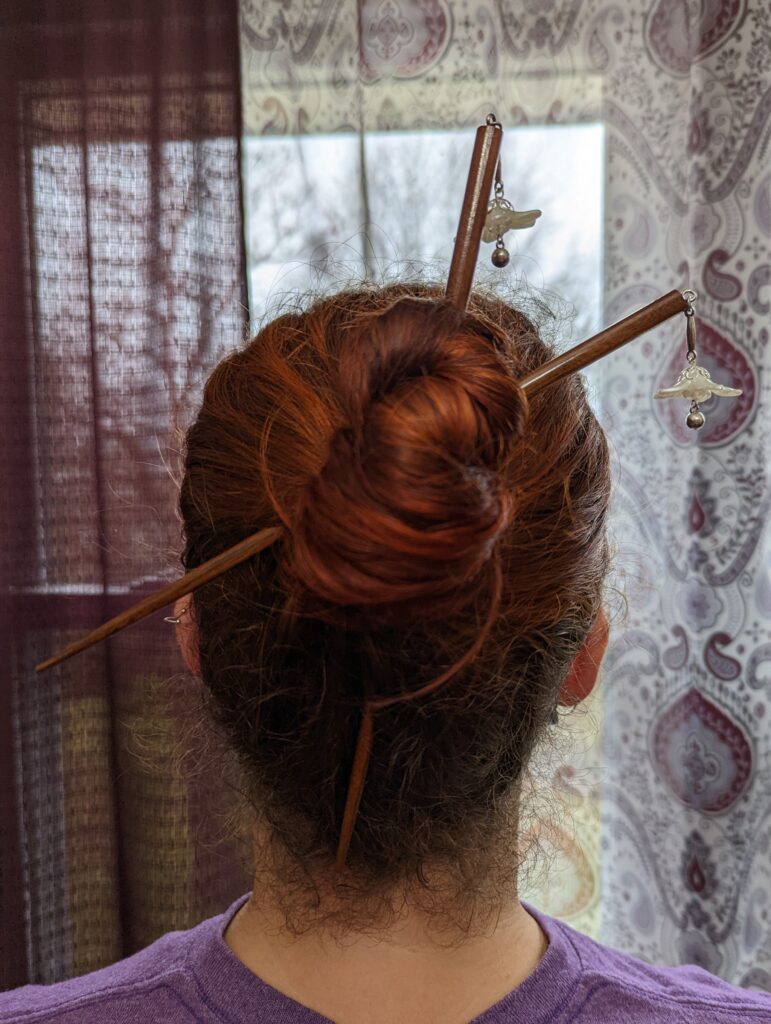 Acrylic flowers, sparkling glass beads, and silvery accents come together for these dainty, lightweight, elegant hair sticks.
Each dangle is about 40mm or 1.5″ long from top to bottom. The sticks are 16 grams a pair (or about the weight of three nickels) and are all 9″/23cm long, so the flower charms stand out and away from your hair.
These particular sticks hold up well to heavier or curly hair, and have proven long enough to hold hair that's past waist length. They'll work for people with finer or shorter hair too, though! The sticks are also sealed, so you can wear them in wet hair.
If you need a pair of sticks changed for a shorter version, let me know and I'll switch them out for you. If you need a color or combination that's not listed, I can get them together–just ask. 🙂