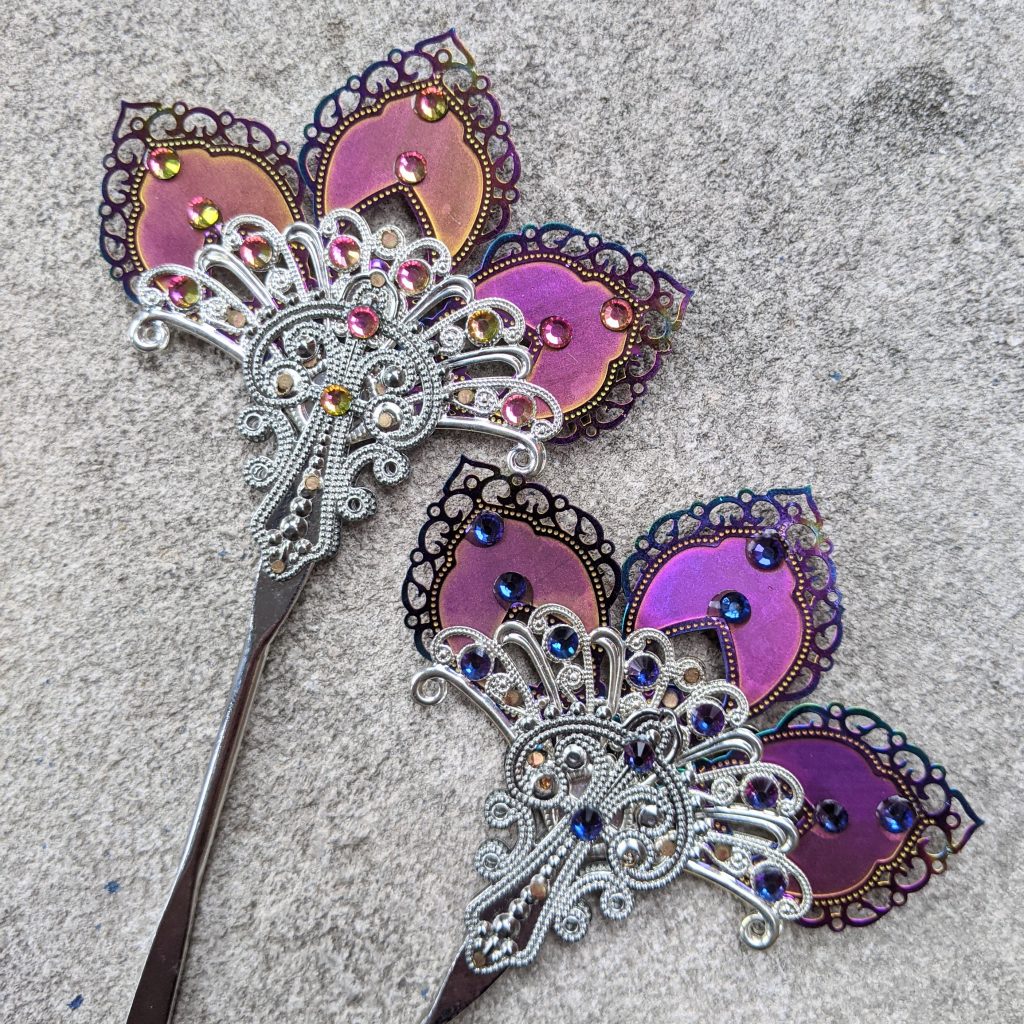 One silver-plated hair stick, with an anodized steel and silver-plated brass top that's been decorated with rhinestones for extra sparkle.
These sticks are about 7.8″/20cm from top to bottom, with the part that goes in your hair being about 5.1″/127cm long. The fan tops are about 3″/49mm across at their widest, from point to point. They weigh about 21 grams each (or about the weight of four nickels), and 42g a pair. They're tall–so be careful if you get in a car while wearing them!
They do look really similar, but there's two color variants here:
One's more golden, with golden & purple tones and rhinestones that shift from pink to yellow to light green depending on the angle.
One's more purpley, with blue-green-purple accents and rhinestones that shift from purple to red to green.
Both sets have shinier backs than fronts, and both will look different depending on how the light hits them–and that's why I have a ton of pictures, to demonstrate. 😀
Also, wearing them is easy: Make a twisty bun, stab the stick up through the top edge of your bun, flip the stick so it points downward, and stab downward through your hair.
Let me know if you've got questions!