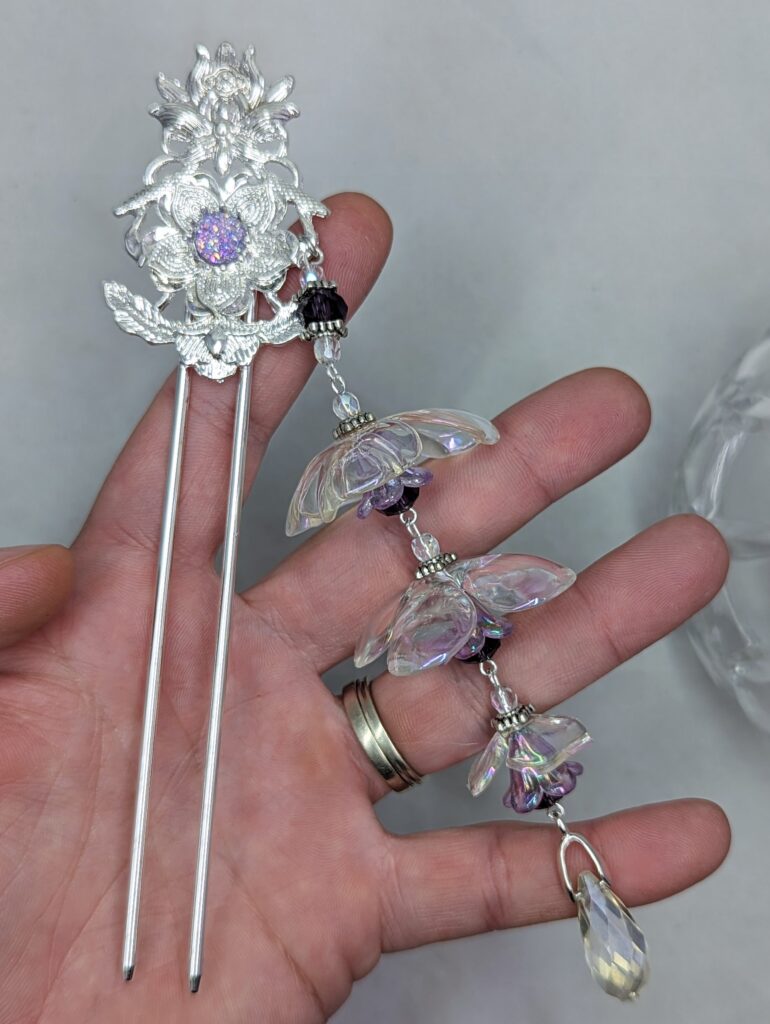 Silver-plated brass hair forks with an alloy floral top and an iridescent acrylic floral dangle, finished with a glass teardrop. The fork part itself is about 5.75″ from top to bottom, with the part that goes in your hair being 4″; the flower dangles themselves are 5″ and approximately 1.5″ wide at their widest point–but even with all this, they weigh in at only 32 grams each (or approximately the weight of six nickels).
Looking for a different color or combination? Need the dangly bit to be on the opposite side? Just comment or message me 🙂
What to do with hair forks:
– Make a twisty bun of your hair–pretty far up your head because you want the cascade up and visible (instead of trailing down your back) & because you'll want the stick to not poke you in the neck. Put the prongs of the fork up through the top edge of the bun, flip them (gently!), then stab them downward along your scalp to hold your bun in place.
– Or use it in conjunction with other sticks and hair ornaments, as a little added decoration or extra security.