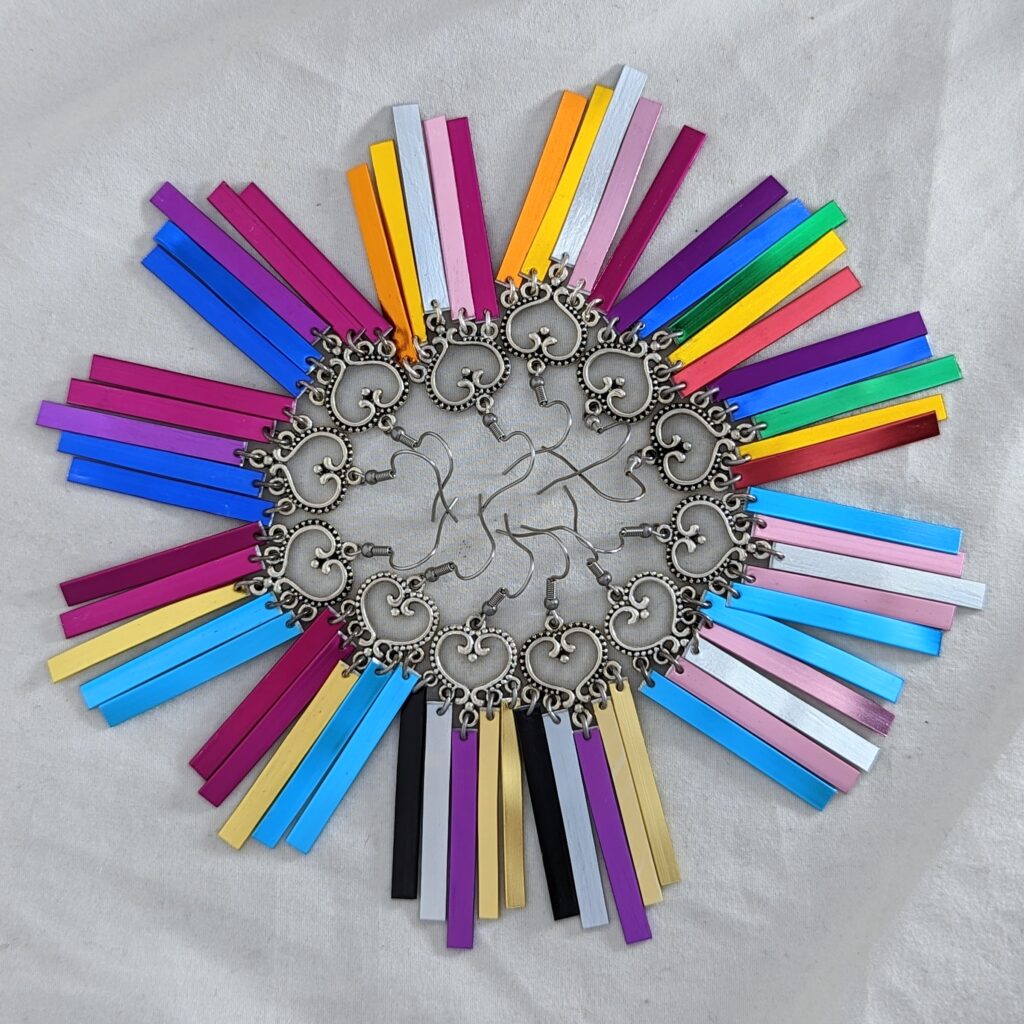 One pair of lightweight earrings with heart-shaped alloy chandelier centerpieces and a variety of hand-cut colorful metal dangles, inspired by traditional bira-bira.
These earrings are 3.2″ from top to bottom, about .8″ across at their widest, and weigh 5grams each/10g a pair. The hooks are surgical steel, which usually means hypoallergenic–but surgical steel DOES have small amounts of nickel in it. If you're really allergic to nickel let me know; I have nickel-free options.
At this point I can't do ace or demi, due to color limitations.